Christian Faith Resources
Following, you will find some resources that can be helpful for living the Christian Life.
These are gleaned from the Father Lasance Missal, from the Bible, the writings of the Popes, and from other Christian sources.
Please also see Snippets of Faith (above).
---
The Divine Praises

Blessed be God.
Blessed be His Holy Name.
Blessed be Jesus Christ, true God and true Man.
Blessed be the Name of Jesus.
Blessed be His Most Sacred Heart.
Blessed be His Most Precious Blood.
Blessed be Jesus in the Most Holy Sacrament of the Altar.
Blessed be the Holy Spirit, the Paraclete.
Blessed be the great Mother of God, Mary most Holy.
Blessed be her Holy and Immaculate Conception.
Blessed be her Glorious Assumption.
Blessed be the name of Mary, Virgin and Mother.
Blessed be St. Joseph, her most chaste spouse.
Blessed be God in His Angels and in His Saints. Amen.
---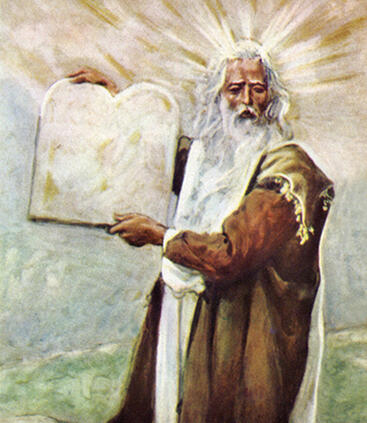 The Ten Commandments

I - Love the Lord thy God and serve Him only. Do not worship false gods.
II - Do not take the Lord thy God's name in vain.
III - Observe the Sabbath and keep it holy.
IV - Honor thy father and mother, that thou shalt live long in the land the Lord has given thee.
V - Thou shalt not kill.
VI - Thou shalt not commit adultery.
VII - Thou shalt not steal.
VIII - Thou shalt not bear false witness against thy neighbor.
IX - Thou shalt not covet thy neighbor's wife.
X - Thou shalt not covet thy neighbor's goods.
---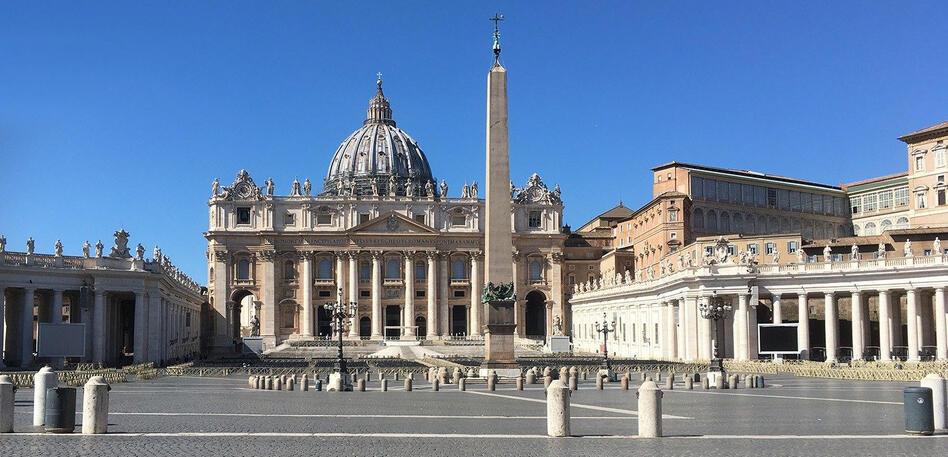 The Six Commandments of the Church
Hear Mass on Sundays and Holy Days
Observe fasts and abstinences at the appointed times
Confess at least once a year
Receive Holy Communion at Eastertime
Support the pastor
Do not marry those who are not Catholic, within the third degree of kinship, in secret, or at forbidden times
---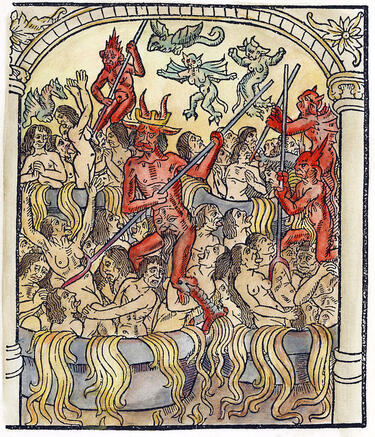 The Seven Deadly Sins and the Opposite Virtues
Pride - Humility
Covetousness - Liberality
Lust - Chastity
Anger - Meekness
Gluttony - Temperance
Envy - Brotherly love
Slough - Diligence
---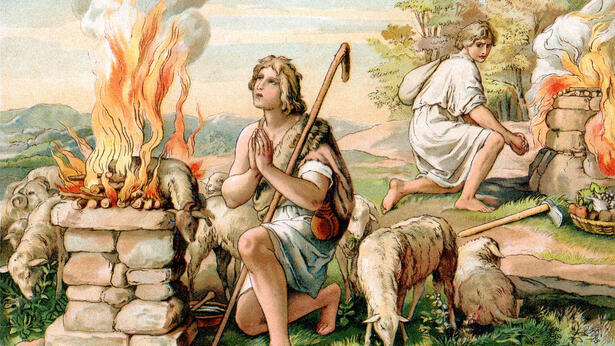 The Four Sins which Cry out to God for Vengeance
Willful murder
Sin of Sodom
Oppression of the poor
Defrauding the laborer of his wages
---

The Seven Spiritual Works of Mercy
Admonish sinners
Instruct the ignorant
Counsel the doubtful
Console and comfort the sorrowful
Bear wrongs patiently
Forgive all injuries
Pray for the living and the dead
---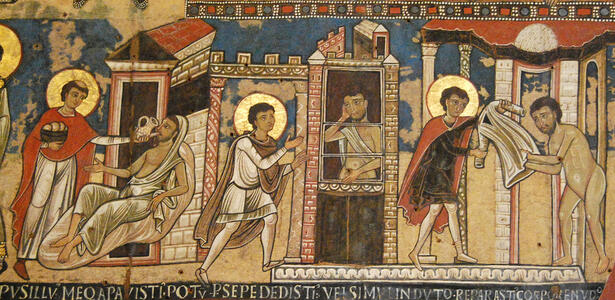 The Seven Corporal Works of Mercy
Feed the hungry
Give drink to the thirsty
Clothe the naked
Visit and ransom the captives
Harbor the harborless
Visit the sick
Bury the dead
---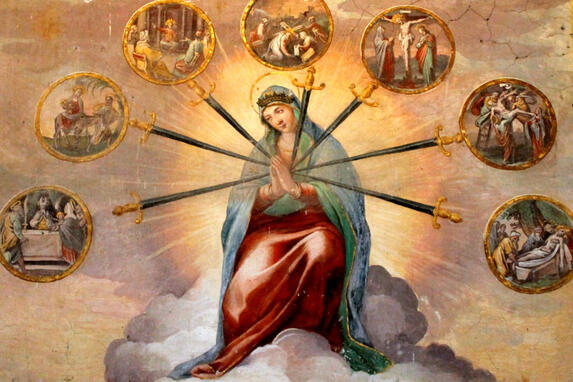 The Seven Dolours of the Blessed Virgin Mary
The prophecy of Simeon
Flight into Egypt
Losing the Child Jesus in the temple
Meeting of Jesus and Mary on via Dolorosa
Crucifixion of Jesus at Calvary
Piercing of Jesus' side with a spear and death of Jesus
Burial of Jesus at the Holy Sepulcher by Joseph of Arimathea
---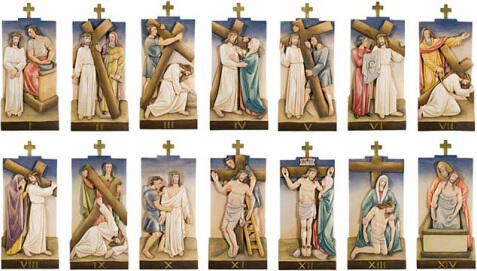 The Fourteen Stations of the Cross
1. Jesus condemned to death
2. Jesus takes up His Cross
3. Jesus falls the first time
4. Mary and Jesus meet on via Dolorosa
5. Simon of Cyrene called upon to help Jesus carry the Cross.
6. Veronica wipes Jesus' face with her veil
7. Jesus falls a second time
8. Women of Jerusalem mourn for Jesus
9. Jesus falls a third time
10. The soldiers take His garments and divide them by lots
11. Jesus crucified at Calvary
12. Death of Jesus on the Cross
13. Descent of Jesus from the Cross
14. Burial of Jesus by Joseph of Arimathea at the Holy Sepulcher
---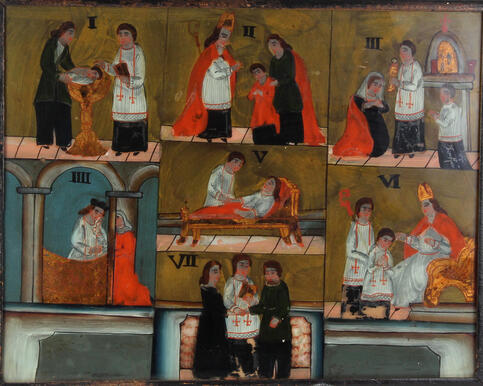 The Seven Sacraments of the Holy Roman Catholic Church
Baptism
Holy Communion
Confirmation
Reconciliation
Holy Orders
Marriage
Extreme Unction
---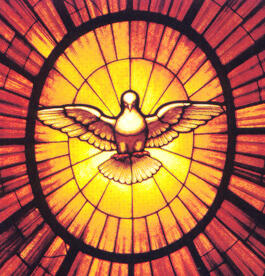 The Six Sins Against the Holy Spirit
Despair that one cannot be saved
Presumption that one is saved
Envy of another's goodness
Obstinacy in sin
Final Impenitence
Impugnation of the known truth
---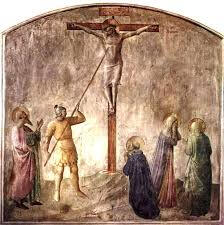 The Five Wounds of Christ
Left hand (nail)
Right hand (nail)
Left foot (nail)
Right foot (nail)
His side (spear)
---
Snippets for Living the Faith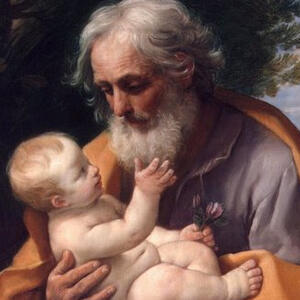 Prayer of Saint Thomas Aquinas at Holy Communion


Almighty, everlasting God, look down in mercy upon me, Thy servant, who now again draw near to the most holy sacrament of Thine only-begotten Son, Our Lord Jesus Christ. I approach as one who is sick, to the physician of life; as one unclean, to the fountain of mercy; as one blind, to the light of eternal brightness; as one poor and needy, to the Lord of heaven and earth. I implore Thee, therefore, out of the abundance of Thy boundless mercy, that Thou wouIdst vouchsafe to heal my sickness, to wash away my defilement, to give sight to my eyes, to enrich my poverty, and to clothe my nakedness; that I may receive the bread of angels, the King of kings, the Lord of lords, with such reverence and humility, such contrition and devotion, such purity and faith, such purpose and intention, as may tend to the salvation of my soul. Grant to me, I beseech Thee, not only to receive the sacrament of the body and blood of the Lord, but to profit by its substance and virtue. O God most merciful, grant me the grace to receive the body of Thine only-begotten Son, Jesus Christ,. Our Lord, which He took of the Virgin Mary, in such wise, that I may be found worthy to be incorporated into His mystical body, and for evermore to be numbered among His members. o Father, most loving, I am about to welcome into my heart Thine own beloved Son, hidden under His sacramental veil: may it, in Thy great goodness, be mine, in the end, for all eternity face to face to gaze upon Him: Who with Thee liveth and reigneth, in the unity of the Holy Ghost, God, world without end. Amen.
---
Prayer of Saint Ambrose at Holy Communion


O Gracious Lord Jesus Christ, though I, who am a sinner, in nowise presume on any merits of my own, and put all my trtist in Thy goodness and mercy, yet do I fear and tremble in drawing near to the Table on which is spread Thy banquet of all delights. Many a sin has sullied me in body and in soul because I did not restrain my thoughts nor guard my lips: nevertheless it is to Thee, O God of majesty and love, that I turn in my extremity, for Thou art the fount of mercy; to Thee, as quickly as I may, I speed: for Thou alone canst heal me; I take refuge under Thy protection. I dare not face Thee as my judge, but I cleave to Thee as my saviour. Thy mercy is above all Thy works.
Though I fear, because of my sins, yet I trust in Thee on account of Thy mercy. Turn, then, those pitiful eyes of Thine upon me, O Jesus Christ, our everlasting king and Lord, Who art God and man, and Who for man wast crucified. Have mercy upon me, full of misery and of sin though I be, upon me, whose only hope is in Thee, because of Thy loving-kindness.
Hail! Thou saving victim, offered up for me and for all mankind upon the gibbet of the cross!
Hail! thou glorious and most PrecioUS Blood, that flowest from the wounds of Jesus Christ, my crucified Lord; to wash away the sins of all the world!
Forget not, O Lord, that I am one of those whom Thou hast created, and with Thine own blood hast redeemed.
I repent me of my sins: I will strive to amend my ways.
O most merciful Father, put far from me all my iniquities and all my offences; so that, by Thee made whole in body and in soul, I may be accounted worthy to approach the Holy of holies.
Grant, in fine, that the holy foretaste' of Thy body and blood, which thou vouchsafest to me, a poor sinner, may be a pledge of the full remission of my sins and of the washing away for evermore of all my guilt.
From my mind may it chase away every sinful thought: in my will may it foster all holy desires: may it spur me on to the doing of works well-pleasing to Thee; and may it be to me, of body and of soul, a very sure protectIon and defence against the craft of all my enemies. Amen.
---
Daily prayers before Holy Communion (St. Ambrose)

Sunday


O GREAT High Priest, our true Pontiff, Jesus Christ, Who didst offer Thyself to God the Father a pure and spotless victim upon the altar of the cross for us miserable sinners, and didst give us Thy flesh to be our meat and Thy blood to be our drink, and didst ordain this mystery in the might of Thy holy spirit, saying: "Do this for the commemoration of Me:" I pray Thee, by the same Thy blood, the great price of our salvation; I pray Thee, by that wonderful and unspeakable love Wherewith Thou didst deign so to love us, Thy unworthy creatures, as to wash us from our sins in Thine own blood: teach me, by Thy holy spirit, to approach so great a mystery with such reverence and devotion as are meet and right. Make me, by Thy grace, always so to believe and understand, to conceive and firmly to hold, to think and to speak, of this same deep mystery, as shall please Thee and be good for my soul.
Let Thy good spirit enter my heart, and there without the sound of words speak all truth. For Thy mysteries are exceeding deep and covered with. a sacred veil. For Thy great mercy's sake, grant me to approach Thy holy mysteries with a clean heart and a pure mind. Free my heart from all wrong and sinful, from all vain and hurtful thoughts. Guard me round about with the loving and watchful care of Thy holy angels: and before their most sure defence may the. enemies of all good, flee in confusion. For the sake of this mead mystery and by the ministering hand of the holy angel of the sacrifice, do Thou, O Lord, preserve me and all Thy servants from that obstinacy of spirit wherein lies pride and vain-glory, envy and blasphemy, uncleanness and wrong-doing, doubt and mistrust; Let them be confounded that persecute us. Let them perish that are bent Upon our ruin.
Monday
KING of virgins and lover of chastity and innocence, extinguish in my frame, by the dew of Thy heavenly grace, all flames of unlawful passion, that. I may thus tor evermore abide before Thee in innocency of body and of soul. Mortify in my members the sting of the flesh, and repress in me every dangerous emotion. Together with all other virtues (each Thine own gift and, in sooth, welI-pleasing to Thee), clothe me with true and abiding purity, that, unsullied in body .and clean in heart, I may this day offer unto Thee the sacrifice of praise. Yet, how measurelessly deep should not be the contrition of heart, how unceasing the flow of tears, how exceeding the reverence and holy fear, how pure the body, how blameless the soul, of him who offers up a sacrifice that is of heaven and not of earth! Verily, in it, O Christ, is Thy flesh eaten of men; verily in it do they drink: of Thy blood. In it is the lowliness of earth lifted up, to be made one with the majesty of heaven. Thy holy angels, O God. stand indeed round about Thine altar; but it is Thou Thyself Who here, in wondrous and unutterable wise, art at once both priest and victim.
Tuesday
Who can worthily be. present at this sacrifice unless Thou, O God, makest him worthy? I know, O Lord, yea, truly do I know. and this do confess to Thy lovingkindness, that I am unworthy to approach so great a mystery, by reason of my numberless sins and negligences; but I know, and truly With all my heart do I believe, and with my mouth confess, that Thou canst make me worthy, Thou Who alone canst make that clean which was bom unclean - Thou Who alone canst make sinners to be just and holy. By this Thine almighty power I beseech Thee, O my God, to grant that I, a sinner, may assist in this sacrifice with holy fear, with purity of heart. With tears of contrition, with spiritual gladness and heavenly joy. May my soul feel the sweetness of Thy blessed presence, and be comforted by the thought that round about me Thy holy angels keep untiring watch.
Wednesday
MINDFUL, O Lord, of Thy worshipful pasSion, I approach Thine altar, sinner though I am, to join in offering unto Thee that sacrifice which Thou hast instituted and commanded to be offered in remembrance of Thee for oUr well-being. Receive it, I beseech Thee, O God most high, for Thy holy Church, and for the people Whom Thou hast purchased With Thine own blood. In Thy mercy look down with pity upon us all. Be pleased, O Lord, to have regard unto the sorrows of nations, the troubles of the poor, the groanings of those in bondage, the desolation of orphans, the weariness of wayfarers, the helplessness of the sick, the struggles of the dying, the failing strength of the aged, the trials and ambitious hopes Of young men, the high desires of maidens, and the grief of widows.
Thursday
Thou, O Lord, hast mercy upon all, and hatest nothing that Thou hast made. Remember how frail our nature is, and that Thou art our Father and our God. Be not angry with us forever, and shut not up Thy tender mercies in displeasure. It is not with any hope in any righteousness of our own that we lay' our prayers before Thee, but with filial trust. in the multitude of Thy tender mercies. Take away from us, O Lord, our iniquities, and mercifully kindle in us the fire of Thy holy spirit. Take away from us 'our hearts of stone and fashion within us hearts of flesh, hearts to love Thee, to long for Thee, to delight in Thee, to be submissive to Thee-hearts whose only happiness shall be in Thee. We beseech Thee, O Lord, to look down with favor upon Thy people while they pay their vows to Thy most holy name; and that the desire of none may be in vain, and the petitions of none unfulfilled, do Thou' inspire our prayers, that they may be such as Thou delightest to hear and answer.
Friday
O LORD, Who art our all-holy Father, we plead to Thee especially on behalf of the souls of the faithful departed. May this great sacrament of Thy love be to. them health and salvation, refreshment and joy. My Lord and my God, may it be their happiness this very day to be admitted to Thy heavenly banquet. May they for evermore feast on Thee, the living bread that came down from heaven, and gave life to the world; may they partake with us of Thy holy and blessed flesh-the flesh of the Lamb without spot, Who taketh away the sins of the world-the very flesh which, being conceived of the Holy Ghost, Thou, in the hallowed womb of the Blessed Virgin Mary, didst make Thine own; may they' drink of that loving stream which the soldier's spear drew olit of Thy sacred side, that they may be thereby strengthened and quickened, rested and comforted, and may sing with joy Thy praise and glory.
Vouchsafe, O Lord, in Thy mercy, to impart to the bread, which is about to•be offered unto Thee, the fullness of Thy blessing and the consecration of Thy Godhead. Let there come down thereon the invisible and ineffable majesty of Thine holy spirit, as of old time He came down upon the sacrifices of• our fathers. May His might change our Oblation into Thy body and blood, and teach me, unworthy communicant that I am, to participate in the celebration of these sacred mysteries with purity of heart, with tearful devotion, with reverence and with awe. Do Thou, O heavenly Father, graciously receive the sacrifice we offer for the salvation of Thy children, the living and the dead, through Jesus Christ, Thine only Son Our Lord.
Saturday
I ENTREAT Thee, O Lord, by this most holy mystery of ThY body and blood - our daily meat and drink in Thy Church - whereby we come to have part in the one most high Godhead; do Thou endow me with Thy holy virtues, that, therewith adorned, I may with a good conscience approach Thine altar, and that this heavenly sacrament may thus be unto me salvation and life; for Thou hast said with Thine own holy and blessed mouth: "The bread which I will give is My flesh, for the life of the world. I am the living bread which came clown from heaven. If any man eat of this bread he shall live for ever." O bread of sweetness, cure the palate of my heart that I may taste and see how sweet is Thy love. Heal all my ills, that henceforth I may find sweetness in nothing out of Thee. O most pure and most delicious bread that art able to satisfy the taste of every man; day by day Thou comfortest us, nor dost Thou ever fail us. May my heart ever be nourished by Thee and may the sweet savor of Thee penetrate the innermost depth of my being. The angels feed on Thee to their full content: suffer man, on his journey through this vale of tears, to feed on Thee to the best of his ability, lest, unrefreshed by this one Viaticum, he faint by the way.
O Thou holy bread, Thou living bread, Thou pure bread, that, coming down from heaven, dost give life to the world, enter into my heart and wash away every stain both of flesh and of spirit. Choose my heart for Thy dwelling place; heal me and cleanse me within and without; be Thou my sure defence; be Thou to me an abiding help for soul and body; scatter the crafty enemies that lie in wait to ruin me; may they flee from the dread presence of Thy majesty. As for me, safeguarded by Thee in soul and in body, may I never swerve from the right road, but surely reach Thy kingdom, where -not in dim mysteries, as in this dark world of ours, but - face to face we shall look upon Thee. There wilt Thou satisfy me with Thyself and fill me with such sweetness that I shall neither hunger nor thirst for evermore: Who with God the Father and the Holy Ghost livest and reignest world without end. Amen.
---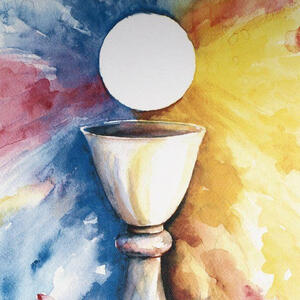 At Holy Communion

Prayer to the Blessed Virgin


O MOST blessed Virgin Mary, mother most loving and most merciful, I, a miserable and unworthy sinner come before thee, with the heartfelt prayer, that of th, loving-kindness thou wouIdst vouchsafe graciously to be near me and all who throughout the whole Church are to receive the body and blood of thy Son this day, even as thou wert near thy, most dear Son as He hung, bleeding on the cross, that, aided by thy gracious help, we may worthily offer up a pure and acceptable sacrifice in the sight of the holy and undivided Trinity. Amen.
Prayer to Saint Joseph
HAPPY wast thou, O blessed Joseph, to whom it was given not only to see and to hear that God whom many kings desired to see, and saw not, to hear, and heard not; but also to bear Him in thine arms, to embrace Him, to clothe Him, and to guard and defend Him.
V. Pray for us, O blessed Joseph. R. That we may be made worthy of the promises of Christ.
Let us pray
O GOD, Who hast given unto us a roYal priesthood, vouchsafe, we beseech Thee, that as blessed Joseph was found worthy to touch with his hands, and to bear in his arms, Thine only-begotten Son, born of the Virgin Mary, so may we be made fit, by cleanness of heart and blame. lessness of life, to minister at Thy holy altar; may we this day with reverent devotion partake of the sacred body and blood of Thine only-begotten Son, and may we in the world to come be accounted worthy of receiving an everlasting reward; through the same Christ our Lord. Amen.
---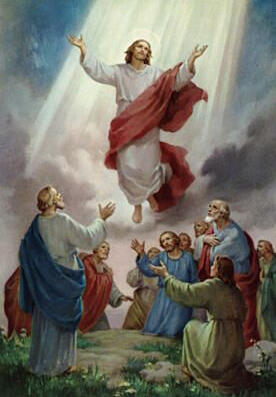 On Christ's Ascension to Heaven
POPE FRANCIS, GENERAL AUDIENCE at Saint Peter's Square

Wednesday, 17 April 2013
He ascended into heaven and is seated at the right hand of the Father.
I would like to note two elements in the account. First of all, during the Ascension Jesus made the priestly gesture of blessing, and the disciples certainly expressed their faith with prostration, they knelt with bowed heads, this is a first important point: Jesus is the one eternal High Priest who with his Passion passed through death and the tomb and ascended into heaven. He is with God the Father where he intercedes for ever in our favour (cf. Heb 9:24). As St John says in his First Letter, he is our Advocate: How beautiful it is to hear this! When someone is summoned by the judge or is involved in legal proceedings, the first thing he does is to seek a lawyer to defend him. We have One who always defends us, who defends us from the snares of devil, who defends us from ourselves and from our sins!
Dear brothers and sisters, we have this Advocate; let us not be afraid to turn to him to ask forgiveness, to ask for a blessing, to ask for mercy! He always pardons us, he is our Advocate: he always defends us! Don't forget this! The Ascension of Jesus into heaven acquaints us with this deeply consoling reality on our journey : in Christ, true God and true man, our humanity was taken to God. Christ opened the path to us. He is like a roped guide climbing a mountain who, on reaching the summit, pulls us up to him and leads us to God. If we entrust our life to him, if we let ourselves be guided by him, we are certain to be in safe hands, in the hands of our Saviour, of our Advocate.
A second element: St Luke says that having seen Jesus ascending into heaven, the Apostles returned to Jerusalem "with great joy". This seems to us a little odd. When we are separated from our relatives, from our friends, because of a definitive departure and, especially, death, there is usually a natural sadness in us since we will no longer see their face, no longer hear their voice, or enjoy their love, their presence. The Evangelist instead emphasizes the profound joy of the Apostles.
---